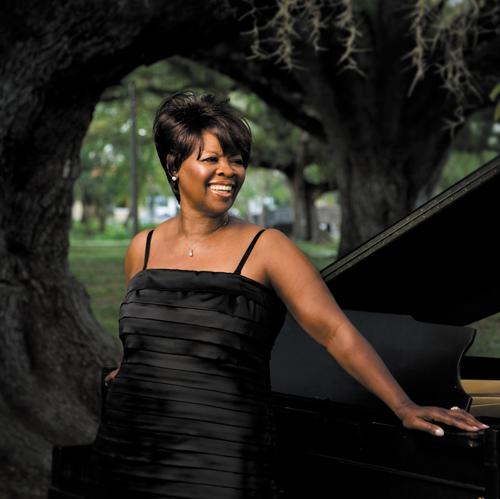 Irma Thomas Concert
Old U.S. Mint 3rd-Floor Performance Space
Sold Out
May 24th • 7 p.m. • Museum Doors 6:00 p.m., Venue Doors 6:45 p.m.
Tickets: $35 GA, $25 FOC/LMF Members, Reservations Required and are extremely limited
Join the Friends of the Cabildo as the Soul Queen of New Orleans, Irma Thomas, will be playing for the first time in the Old U.S. Mint 3rd-Floor Performance. Thomas, a Grammy winner in 2007 for After the Rain, has recorded hits such as Ruler of My Heart, It's Raining and Time is on My Side in a career that has spanned 50 years and 19 albums. Tickets are extremely limited and no tickets will be sold at the door so don't miss out on this once in a lifetime performance in such an intimate venue.

Researching your New Orleans Property
Saturday, June 15  • 10:00 a.m.  • Old U.S. Mint (400 Esplande Ave.)
Tickets: $20 FOC/PRC/LMF Members, $30 Non-Members
Friends of the Cabildo and the Preservation Research Center will host "Researching your New Orleans Property" Saturday, June 15th. Robert J. Cangelosi, Jr., an Adjunct Lecturer at the Tulane University School of Architecture, will present an in-depth program on historic home research.
If walls could talk, you would know everything you wanted to know about your property, like who previously owned it, those who slept in it, how old it is, and what secrets it holds. Cangelosi, president of Koch and Wilson Architects, will outline how to develop the history of your property, using primary sources rather than oral traditions and secondary sources, which often are incorrect. Preparation of a "chain of title," the essential first step in developing a history, will be discussed. The chain document the ownership of a property, which in theory, can be taken back to the early 1700s, during the French Colonial period. The "chain of title" relates to the property, not the improvements, and rarely will the chain alone indicate when improvements were made. Like history detectives, determining when improvements were done involves research into various records, including census, tax, water , building permits, contracts, city directories, newspapers, and more. This program will explain how these records can be used and where to find them.
The architectural style of the improvements can also help date a property. A concise architectural history of New Orleans will be included to help identify the architectural style of your property.
Member Admission

General Admission

Or - Contact the FOC office at (504) 523-3939 to save your spot! Space is limited.

2nd Thursdays Lecture Series
June 13, 2013, 6 p.m. • Old U.S. Mint
TBA

1850 House News
New in the Store!
The Strange History of the American Quadroon by Dr. Emily Clark
Emily Clark is a Clement Chambers Benenson Professor of American Colonial History and associate professor of history at Tulane University. She is author of Masterless Mistresses: The New Orleans Ursulines and the Development of a New World Society, 1727-1834.
Don't forget to pick up Dr. Kim Vaz's new book,  The "Baby Dolls": Breaking the Race and Gender Barriers of the New Orleans Mardi Gras Tradition. Other titles carried include Intimate Enemies, Accidental City (Autographed Copies Available) and the newly republished Beautiful Crescent.
Don't forget… all FOC members receive a 15% discount on all purchases and we sell the Krewe of Rex Merchandise!


Yoga at the Cabildo
Designed for all levels of practice, for travelers and residents alike, Yoga at the Cabildo is set in a light-filled gallery of one of the city's most beautiful and historic buildings.
Tuesday/Thursdays – 7:30am to 8:30am Saturdays – 8:30am to 9:30am Cabildo 2nd-Floor Gallery
$12 Donation (includes admission to Cabildo Museum) $6 FOC/LFM members