Friends of the Cabildo Calendar of Events
FOC Concert Series 2019-2020
Tickets on Sale July 1st
Tickets: $20 Members | $25 General Admission (Landreth Concert is $25/$35)                     All Concerts at 7pm | Doors 6:30 p.m. | 150 total seats each show
New Orleans Jazz Museum at the Old U.S. Mint | 400 Esplanade Avenue
Guaranteed Front Row Tickets ($200) | All Shows Package $100 Members, $135 GA
Performance Schedule
September 20 | Leroy Jones
November 22 | Tommy McClain & CC Adcock Swamp Pop Songbook
December 19 | 101st Prof. Longhair Birthday Concert w/John "Papa" Gros
January 31 | The Iguanas
March 27 | Sonny Landreth ($25/$35 Tickets)
April 17 | Cedric Watson
Located at the New Orleans Jazz Museum at the Old U.S. Mint's 3rd Floor Performance Space, the 150-person venue hosts some of the most intimate concerts in the City of New Orleans and with some of the best musicians around. For the 2019-2020 season, the Friends will host concerts featuring Rock, Jazz, Folk, Blues and Zydeco. Tickets are always limited for these shows so don't miss out on these exciting concerts as these musicians are recorded for the Louisiana State Museum Archives.
FOC Film Series 2019-2020
Tickets on Sale July 1st
Tickets: $10 Members | $15 General Admission (5:30 p.m. & 7 p.m. Showings)                     Limited 100 Seats/Screening
New Orleans Jazz Museum at the Old U.S. Mint | 400 Esplanade Avenue
7 p.m. showing has 20-30 minute interview after screening | All Screening Package | $50
Film Schedule
October 15 | The Bayou Maharajah                   
November 5 | A Man and His Trumpet: The Leroy Jones Story
January 21 | Big Charity: Death of America's Oldest Hospital
March 17 | Buck Jumping
April 22 | 1970 Jazz Fest Films
The 2019-2020 Friends of the Cabildo Film Series highlights the rich cultural history of New Orleans and southern Louisiana. Topics include Second Lines, Jazz Fest, James Booker, Leroy Jones, Preservation Hall and tragedies such as Charity Hospital. The six-film series has a 5:30 and 7 p.m. every screening and always has an educational talk after the 7 p.m. Tickets are limited so purchase today.
Fall Adult History Class: History of Carnival
October 1st-22nd (Every Tuesday from 6 – 8 p.m.
Tuition: $60 Members | $75 General Admission               
Cabildo | 701 Chartres Street
Lecture Schedule:
October 1 | A Historical Overview of Carnival
October 8 | African American Carnival
October 15 | Satire of Carnival/Gay Carnival
October 22 | The People's Carnival/The Future of Carnival (Panel Discussion)
Drawing on the sucess of our annual Spring Adult History Class: Neighborhoods of New Orleans, we have created a Fall Adult History Class: A History of Carnival. LSM Historian Dr. Karen Leathem will be leading the class along with speakers including Dr. Kimberly Vaz of Xavier University and LSM Carnival Historian Wayne Phillips among others. The class will define the origins of Carnvial, take a dive into African-American traditions, breakdown of the history of Carnival satire and the role of gay carnival. Finally a look at "folk" carnival will wrap up the class with a moderated discussion with active participants. The class enrollment is limited to so don't miss out!
2019 Ghostly Gallivant Tours
October 19th and 20th (Tours 12-4 p.m., every 30 Minutes)
Tickets: $20 Members | $25 General Admission               
Departure: 1850 House Museum (523 St. Ann Street, Day of the tour Tickets 524-9118)
Friends of the Cabildo will bring back the dead, even better (or worse) than before, with our 33rd Annual Ghostly Gallivant Weekend this October 19th-20th! Just in time for Halloween, the Friends of the Cabildo will host our annual ghostly themed French Quarter walking tour, full of frights and fun for the whole family. Our French Quarter walking tour guides will lead guests around the French Quarter as we bring New Orleans ghosts to life in historic locations.
We are also hosting our online Silent Auction where guests can bid on an array of local items directly through our website. Our Silent Auction will be open all throughout the month of October. We promise a good time for all as we raise money to support the Louisiana State Museum. Proceeds from our Ghostly Gallivant and Silent Auction provide the Friends of the Cabildo's essential support of the Louisiana State Museum and its properties. Now more than ever, financial support from the Friends of the Cabildo is crucial to this important institution.       
Neighborhood & Cultural Tours
Tours must be purchased ahead of time. Tours that do not have pre-purchased tickets, may be canceled. Day of tickets can be purchased below for the tour.
Lafayette Square & Warehouse District Tour
Saturday (9AM): September 14th
Tickets: $20 Members | $25 General Admission | 2.5-Hour Tour
Departure Point: Lafayette Square (Henry Clay Statute, Gallier Hall is across the street at 545 St. Charles)
Walking along the busy concrete sidewalks of the Central Business District today, it is difficult to imagine that the streets now shaded by skyscrapers were originally part of Belair, the plantation of city founder Bienville—part of his 1719 land grant which stretched to the present-day Jefferson Parish line. The Friends of the Cabildo Lafayette Square & Warehouse District walking tour reveals the history behind the present day commercial district, from the plantation beginnings through the explosive American growth during the peak years from 1830–1860, to the present day. Marvel at historic buildings on Lafayette Square, St. Charles Avenue, Julia Street, Lee Circle, and more! This tour provides a historic backdrop for a new appreciation of the American Sector.
Garden District Tour
Saturdays (9:30 AM): September 14th, 21st, 28th
Tickets: $20 Members | $25 General Admission 
Departure Point: 1452 Jackson Ave. (riverside corner at Prytania St.)
Most residents and visitors alike know of the Garden District as a stunning neighborhood full of Greek Revival and Italianate architecture, bounded by Jackson, St. Charles, and Louisiana avenues, and Magazine Street. But do you know who established the Garden District? What part did the NO & Carrollton Railroad play? Why do we always hear tour guides reference "Lafayette" and "Livaudais?" Discover the answers to those questions and more when exploring the Garden District with the Friends of the Cabildo. As we unveil the Garden District's incredible architecture, and the influence of culture, climate, political events, and famous figures on the area, you will see these grand residences as more than just beautiful houses; they are the enduring statements of mid-nineteenth century Americans in New Orleans.
Battle of New Orleans Tour
Saturdays (11AM): September 14th, October 12th
Tickets: $20 Members | $25 General Admission | 2.5 Hour Tour
Departure Point: 1850 House Museum Store (523 St. Ann Street)
The Battle of New Orleans was a defining event in America's national identity. The Friends of the Caildo Battle of New Orleans tour offers a fascinating look at the battle away from the battlefield, from lost locations of forts that protected the city, to Jackson's headquarters, to events in the French Quarter related to the unfolding battle. First developed for the Bicentennial of the Battle of New Orleans, the tour continues to draw historians, locals, and guests for a unique perspective on this turning point in American history.
Irish Channel Tour
Saturdays (10AM): September 21st, November 16th, January 18 (2020)
Tickets: $20 Members | $25 General Admission 
Departure Point: Sophie B. Wright Park (Intersection of Magazine & St. Andrews Street)
Most New Orleanians have enjoyed a sloppy roast beef poboy at a legendary Irish bar off Magazine Street, or caught cabbages, potatoes and carrots at the annual St. Patrick's Day Parade. But not everyone has stopped to consider the history of the immigrant populations who lived and worked near the docks along the Mississippi River, their culture and traditions forming the foundation of the area we now know as the Irish Channel. The Friends of the Cabildo's Irish Channel Tour explores this diverse home of working class immigrants, natives and free people of color. From famous churches to Irish bars, unique architecture, famous historic figures and notable festivals, the Irish Channel Tour reveals the many facets of this neighborhood beloved by locals and visitors alike.
French Quarter Literary Tour
Wednesday (10AM): September 25th
Tickets: $20 Members | $25 General Admission 
Departure Point: 1850 House Museum Store (523 St. Ann St.)
Celebrate the Tennessee Williams Festival with a two-hour French Quarter Literary Tour. The French Quarter and New Orleans served as a muse for some of most important American writers of the 20th century including Tennessee Williams, William Faulkner and Truman Capote. Follow their paths through the French Quarter and see how the city impacted their writing.
Esplanade Ridge Tour
Thursday: October 22nd, Saturday: November 16th (10 a.m. Tours)
Tickets: $20 Members | $25 General Admission 
Departure Point: Pagoda Cafe (1403 N. Dorgenois St.)
Discover the Creole splendor of Esplanade Ridge! This is a unique tour of geographic history and architectural highlights. Esplanade Avenue was designed in the French style of grand boulevards as a garden suburb for the wealthy Creoles escaping the "old city". It was extended block by block from Fort St. Charles at the Mississippi River to modern day City Park despite objections from Bayou Road landowners whose houses were often in the way. Esplanade grew to intersect colonial and pre-colonial Native American pathways that are still present in the tangled street grids of today. Come enjoy these beautiful tree-lined streets and learn about a neighborhood that broke the mold for the devilment of the city and now serves as one of the most celebrated areas of the city.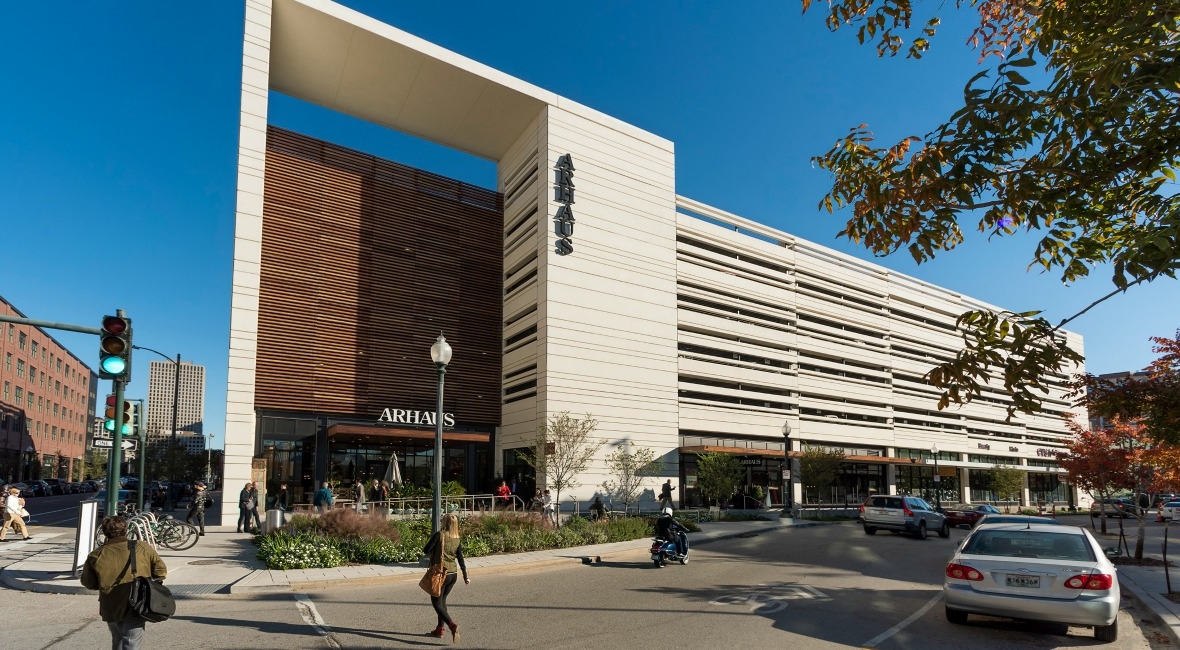 Treme Cultural Tour
Tuesday: November 12th, Saturday: November 30th | 10 a.m.
Tickets: $20 Members | $25 General Admission | 2.5-Hour Tour
Departure Point: Treme Coffeehouse (1501 St. Philip Street)
This walking tour of Treme provides a rich, detailed perspective on one of the city's oldest and most storied neighborhoods. Originally known as "back of town," the old Creole feel of Treme makes it easy to imagine the early 1800s multicultural community formed by immigrants, free people of color, and refugees from Saint-Domingue. An important center of the city's African-American and Creole culture, Treme is the cherished home of fourth and fifth generation residents who strive to maintain the area's cultural and social traditions. We will trace the origin and development of Treme through the amazing nineteenth century architecture (including Creole cottages, townhouses, and shotgun houses), geography, and urban influences dating from the subdivision of this land by Claude Treme in the 1790s to the present day.
Sound Market District Tour
Monday: November 4th | 10 a.m.
Tickets: $20 Members | $25 General Admission | 2.5-Hour Tour
Departure Point: Pythian Market (234 Loyola Avenue, corner of Girod)
A booming area of revitalization at the intersection of the Central Business District, Medical District, and the sports/entertainment corridor of downtown, the South Market District is experiencing a renaissance placing it squarely in the up-and-coming areas of the city. But what was the historical significance of South Market before the construction projects? What are the stories behind the buildings being redeveloped as apartments, condominiums, hotels, and restaurants?
Join the Friends of the Cabildo as we examine the fascinating mix of adaptive reuse, historic preservation, and new construction in the "Old CBD." This tour of rapidly transforming South Market will provide a unique snapshot of techniques used to resurrect this district while preserving its historic character.
Lower Garden District Tour
Tuesday: October 29 | 10 a.m.
Tickets: $20 Members | $25 General Admission | 2.5-Hour Tour
Departure Point: Muses Statue (Prytania & Terpsichore St.)
Nineteenth century residential life in New Orleans comes alive through the Friends of the Cabildo Lower Garden District Tour! The district's extensive collection of 1800s residences—primarily side hall, double-galleried homes in the Greek Revival and Italianate styles—will capture your imagination with both the romance and realities of life in these grand homes in the age before modern conveniences. Bounded by the Mississippi River Bridge, the Mississippi River, Jackson Avenue, and St. Charles Avenue, the Lower Garden District was developed as six different faubourgs, and it is known for its many irregularly shaped parks. You will gain a new understanding of the history and culture of the area through a review of its architecture, geography, and famous residents.
Creole Neighborhoods (Marigny) Tour
Monday: November 11 | 10 a.m.
Tickets: $20 Members | $25 General Admission | 2.5-Hour Tour
Departure Point: New Orleans Jazz Museum (Esplanade Avenue Entrance Gates)
Faubourg Marigny was one of the City's earliest suburbs, located immediately downriver from the Vieux Carré on land subdivided from the plantation of Bernard Marigny de Mandeville, one of New Orleans most colorful historical figures. Today, the Marigny is listed on the National Register of Historic Places and is a city-designated historic district, due to its preservation of Creole cottages and many ornamented shotgun dwellings.
Initially, Esplanade Avenue was designated by the French as a commons. In later years, both the French and Spanish built fortifications there. After the Louisiana Purchase, grand townhouses and mansions were built on this European style boulevard.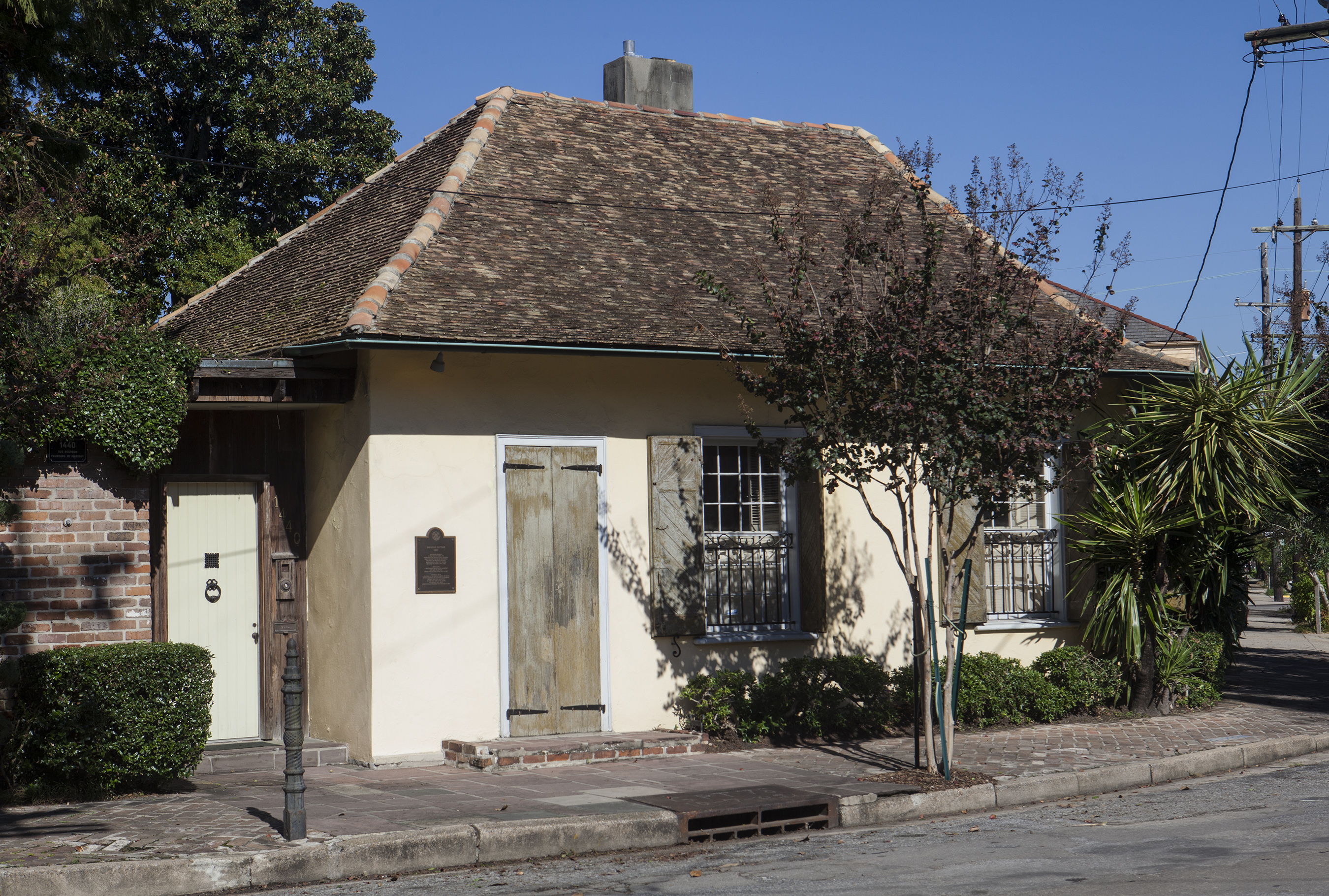 Second Thursday Lecture Series
New Orleans Jazz Museum at the Old U.S. Mint, 400 Esplanade Ave.
October 10 (6PM):  – S. Derby Gisclair "Early Baseball in New Orleans: A History of 19th Century Play"
Admission is free and open to the public. For more information, contact 504.523.3939.
Yoga at the Cabildo
Designed for all levels of practice, for travelers and residents alike, Yoga at the Cabildo is set in a light-filled gallery of one of the city's most beautiful and historic buildings. Due to exhibit construction at the Cabildo all classes will be at the Presbytere (751 Chartres Street). The building opposite side of the cathedral from the Cabildo.
Tuesday, Thursdays, Saturdays
8:30am to 9:30am at the Presbytere
$15 Donation (includes admission to Cabildo Museum) $10 FOC/LMF members
Mats are provided