CALENDAR OF EVENTS
We've updated our database, please enter your email address to gain free access or discounted tickets to all events. If there are issues please contact the office at (504) 523-3939.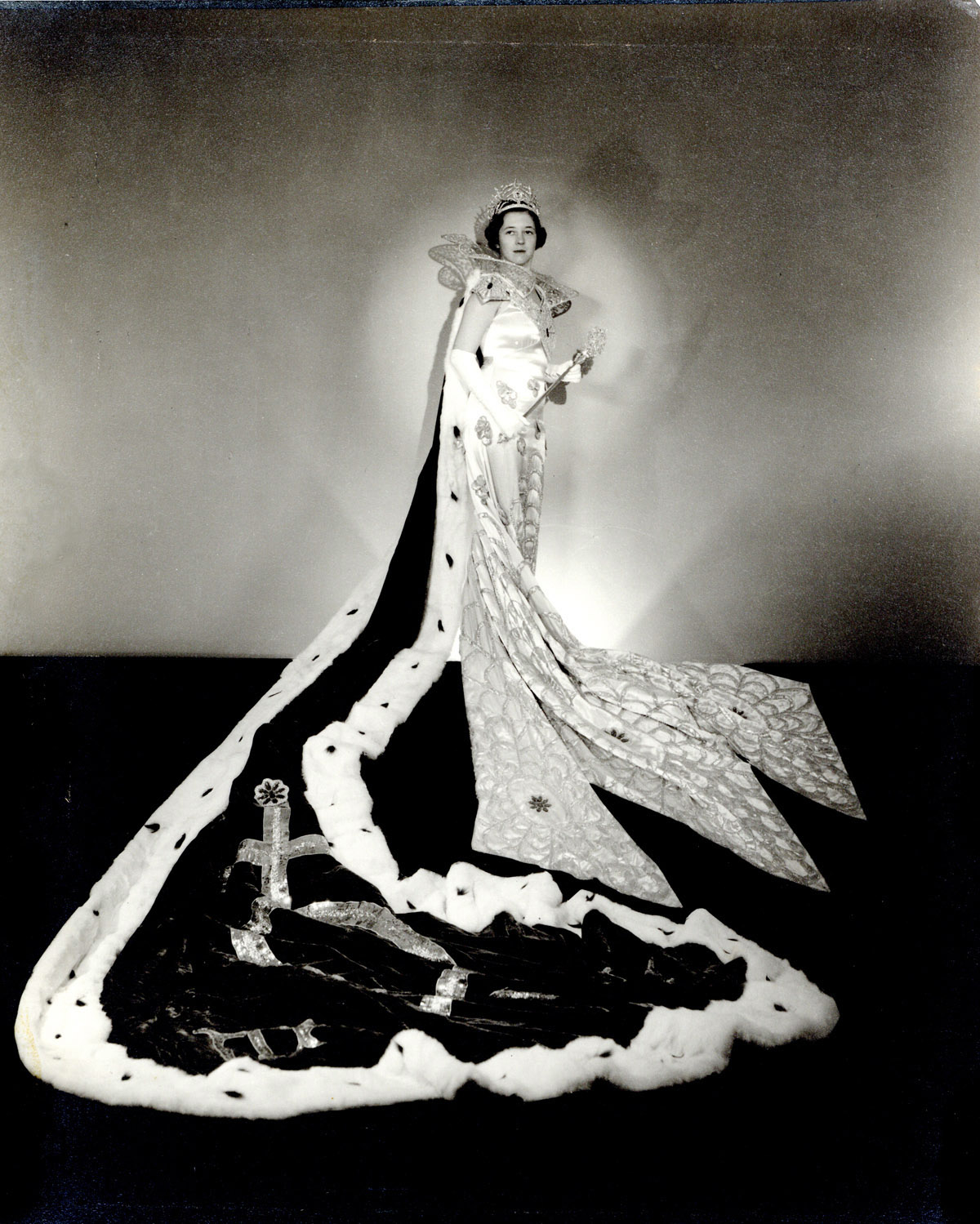 2023 Hidden Treasures of Louisiana State Museum | Carnival Edition
Feb. 2 (Zoom w/recording | Feb 7 & 9 (1000 Chartres St.) | 20 Spots for In-Person | 6pm | Tickets $30 Members/ $40 GA
For all you hardcore Carnival fanatics, join the Friends of the Cabildo and the Louisiana State Museum as they open the impressive Carnival Collection for an exclusive behind-the-scenes viewing of historic costumes and other rarely seen artifacts.  Wayne Phillips, Curator of Costumes and Textiles for the Louisiana State Museum, will guide you through an in-depth first-hand look at Carnivals of years past.
This year, for the first time since 2020, we return to in-person tours but will also offer a virtual edition via Zoom for those who cannot attend in person (recording available as well). The virtual edition will take place on Thursday, February 2, 2023, at 6:00 p.m. Two in-person tours will be offered on Tuesday, February 7, and Thursday, February 9, 2023, both at 6:00 p.m. at the Louisiana State Museum Collections Facility (1000 Chartres Street)
Cost for both the in-person and virtual versions is $40.00 per person or $30.00 per person for FOC members. For the in-person viewings, tours are strictly limited to 20 guests each night and no tickets are sold at the door. For the virtual version, a link will be provided before the event via email, and a recording will be available the next day. Guests will have 60 days to watch the recorded presentation.
All Films at 6:30pm at the New Orleans Jazz Museum at the Old US Mint. Short Q&A with historians and filmmakers after each screening. Tickets $15 G.A., $10 Members 
March 22 | A Warehouse on Tchop
April 26 | 1970 JazzFest Films
2023 Member Lecture Series
We want to thank our membership for their continued support and the best way we can do thank that is to offer talks on topics in 2022-2023 we think would be of interest to you! The lectures will be an hour long and start at 6 p.m. All lectures will be on Zoom and when you sign up below you will receive a link to the zoom the morning of the lecture.
Signup for Members is free and if you are not a member and would like to attend the cost is $10 for each lecture.
Member Lecture Series Schedule
2-Night Series on the History of New Orleans R&B with Dr. Charles Chamberlain
February 13th & 14th (2 Hour Lectures) | Free for Members | GA $20 | Zoom with recording for 30 days after
Members and guests will enjoy a two-night series with historian and musician Dr. Charles Chamberlain as you explore the roots of New Orleans R&B and the booming eras of the 50s and 60s. From the likes of Fats Domino to Professor Longhair explore the legacy of the incredible boom in New Orleans music that was heard throughout the world.
March 7 | The Sugar King: Leon Godchaux – A New Orleans Legend, His Creole Slave, and His Jewish Roots | Peter Wolf
Mar 14 | New Orleans Disasters- Firsthand Accounts of Crescent City Tragedy | Royd Anderson
April 11 | TBA
April 18 | The Fests before the Fest – Al Jackson and Dave Thomas
FOC Concert Series 
presented by the New Orleans Jazz & Heritage Foundation 
All Concerts at 7 p.m., Doors 6:30 p.m.
Sonny Landreth – March 10th (Friday) $50 Members / $65 GA
The Iguanas – April 21st (Friday) $20 Members / $30 GA
Tickets: 100 Tickets/Show
2023 Spring Fundraiser: Rum Rendezvous
Thursday, May 18 | 5:30 pm | Tickets $150
As a port city, New Orleans enjoys a varied history with imports, especially of spirits. How does rum factor into the culture of our region? Learn this and more at the Friends of the Cabildo's first-ever Rum Rendezvous. Guests will be guided through an exclusive six-course tasting featuring a variety of rums (many not available in Louisiana) personally procured by cocktail expert Wayne Curtis, author of And a Bottle of Rum: A History of the New World in Ten Cocktails. Wayne will share both history and tasting notes of these limited and rare spirits. Held on the 2nd floor of the historic Napoleon House, doors open at 5:30 p.m. with rum cocktails, bites, and the music of Charlie Halloran and the Tropicales, with the tasting following at 6:30 p.m. A limited number of tickets are available below. Proceeds benefit the FOC's mission to support the educational, exhibits and collection efforts of the Louisiana State Museum properties in New Orleans.
Neighborhood & Cultural Tours
Reservations are required and limited to 15 total guests on the tours | Tickets $25 G.A. | $20 Members
Garden District Tour | Fri. Feb. 3 | 10am | Departure: 1452 Jackson Avenue (riverside corner of Prytania Street)
Battle of New Orleans Tour | Sat. Feb. 4th | 10:30 a.m. | Departure: 1850 House (523 St. Ann)
Bywater Tour | Fri. Feb. 10 | 10am | Departure: Hotel Peter and Paul (2317 Burgundy Street)
Esplanade Ridge Tour | Fri. Feb. 17 | 10am | Departure: Pagoda Cafe (1430 N. Dorgenois Street)
Treme Tour | Fri. Feb. 24 | 10am | Departure: Treme Coffee House (1501 St. Philip Street)
Carrollton Tour | Fri. March 3 | 10am | Departure: La Madeline (601 S. Carrollton Avenue)
Marigny Part I Tour | Sat. March 4 | 10am | Departure: New Orleans Jazz Museum (Esplanade Ave. Gates)
Lower Garden District Tour | Mon. March. 13 | 10am | Departure: Muses Statue (Corner of Prytania and Terpsichore Streets
Marigny Part II Tour | Sat. March 18 | 10am | Departure: Hotel Peter and Paul (2317 Burgundy Street)
South Market District Tour | Fri. March 24 | 10am | Departure: Pythian Market ( 234 Loyola Avenue)
Garden District Tour | Fri. March. 31 | 10am | Departure: 1452 Jackson Avenue (riverside corner of Prytania Street)
Louisiana State Museum Second Thursday Lecture Series Sponsored by the Friends of the Cabildo
Zoom Reservation Only | Use the Link Below to Sign Up
​Event Date: Thursday, February 9th, 6 p.m.
Join us for an evening with Frank Perez as he discusses his new book, Political Animal: The Life and Times of Stewart Butler(University Press of Mississippi, 2022). This program is sponsored by the Friends of the Cabildo as part of the Second Thursday Lecture Series. It is free and open to the public, but registration is required. The program will take place on Zoom on Thursday, February 9, 2023, 6:00–7:30 p.m. CST.
Yoga at the Cabildo
Designed for all levels of practice, for travelers and residents alike, Yoga at the Cabildo is set in a light-filled gallery of one of the city's most beautiful and historic buildings. 701 Chartres Street New Orleans, LA 70116
Every Saturday 
9:00 a.m. at the Cabildo
$20 Donation for Non-Members, $10 FOC members
Mats are available at no cost